Participated Schools and Teachers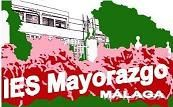 María del Carmen Guerra Retamosa || IES Mayorazgo, Málaga, Spain

Rafael Montero Braga || Colegio Corazón de María, Gijón, Spain
---
---
Multiplier Event "Implementing inclusive environmental STEAM lessons"
Autumn 2020 – Winter 2021, the national multiplier event will be organized by the InSTEAM consortium members in their countries. It aims to present how implement the inclusive ILSs that provide students with personalized learning experiences that correspond to their individual needs and stimulate their creativity, and learning speed.
The teachers will be introduced in the principles of differentiation, self-regulation, 21st century skills and how the Go-Lab Ecosystem is supporting this. During the event we will present the first batch of inclusive ILSs for environmental STEAM lessons developed in such a way that teacher can use it in the classroom without modification. Special emphasis will be made on the involvement girls in environmental STEAM inquiry activities.
Thirty in-service and pre-service teachers in each country from rural local and regional school communities will attend this activity. Some of the participated teachers will be invited to pilot the inclusive environmental STEAM inquiry lessons into class instruction. We expect at least 50 school students will be involved in this activity.